From Rhonda Sparks, Founder of UV Skinz
Rhonda Sparks, Founder of UV Skinz shares a welcome letter with her customers about what's new at the company and why she loves helping others stay sun-safe in honor of her late husband Darren who passed away from melanoma.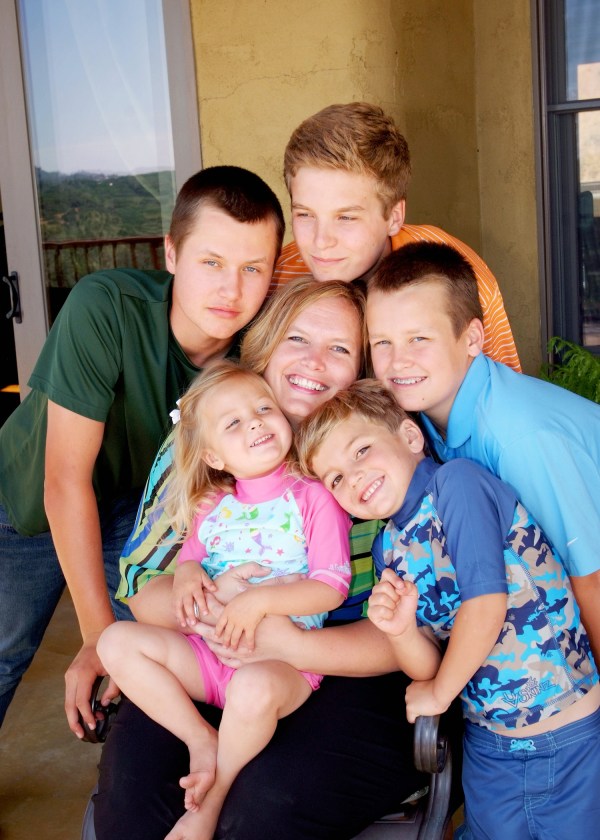 Hello and Welcome to UV Skinz
Greetings UV Skinz Fans, I am so excited to be able to share with you all of our new product offerings on our newly revamped website!
Most people don't realize the amount of time, energy, creativity, curiosity, and organizational juices that must go into the apparel production process and the design of a website (especially one that must track inventory!).
If you don't believe me, go ahead and check out the clothes you have on right now, look at all the details of the cut, fabric prints, sewing patterns, and trims. There's color matching, printing details, choosing fabric blends, fitting sessions, quality control, extensive testing, etc.
Even the care label (that must be placed in a strategic place) is filled with a ton of information that is tracked and recorded. It's rather intense.
And it has given me a whole new appreciation for apparel and all of the work that must go into producing a successful product.
UV Skinz's UPF Swimwear and Clothing We Love
I'm especially excited about our new line of pique fabric products, including beach hoodies for all and cover-ups for women. The material is so lightweight and comfortable to wear and feels great on the skin.
I think the colors we chose this first season are also great as they depict the fun and adventurous side of UV Skinz with the bright, bold colors and contrasting details and trims.
The men's beach hoodies are a great look with their athletic cut and front pocket detail and the women's sun cover-ups are a super flattering cut, with the cinching empire waist, scoop neck, and flowy short sleeves.
I'm also in love with the 'secret friends' or UV-detecting zippers we've included with the girls beach hoodies and boys beach hoodies. We call them the 'secret sun friends' the kids can take along with them wherever they go as a reminder of why it's important to always stay protected from the sun's rays. The little ones love them!
Another great product that I am excited about is our innovative women's swim shrug that acts to cover up your shoulders and back during the hours of the day when you most need the added protection.
I also love the new women's sun protective bottoms (swim skirt with built-in swim liner, capris, jammerz, and board shorts) as we have tried to cover everyone's taste for every occasion, including those who like modest swimwear or need plus-size or big and tall swimwear with UPF 50+ level protection. It's been really fun and rewarding to work on the creation of these new styles and offer them to you.
I am very proud of our high-end quality and affordable pricing, and I hope you will enjoy them as much as we do!
How UV Skinz's Has Gone the Extra Mile for You
Along with the array of new products, the website design has been another extensive project that has been a long time coming and it is such a pleasure to be able to show it off. (Of course, we still need to address many tweaks and edits, but it's up and running and that is a wonderful feeling!)
Please feel free to email us at help@uvskinz.com any time with suggestions or comments or even compliments. ;-)
I am forever grateful for our UV Skinz team and their tremendous dedication and loyalty to this company. We are witnessing so much growth and with that growth comes a lot of excitement, quick decisions, and just pure craziness!
We are a team of amazing people, who are constantly going the extra mile to help one another and our customers with whatever they need may be.
There are so much compassion and commitment and humor. (Humor is a MUST with so much action going on around here!) I am also forever grateful for our customers and their support over these past seven years.
It's at least once a day that I hear from one of our customer service specialists about how nice our customers are when talking with them on the phone or via email. We are so lucky and blessed to be able to work with you!
UV Skinz Is a True Labor of Love, and We Wouldn't Have it Any Other Way
UV Skinz is a labor of love. Of course, I wish I could change our family's experience with skin cancer. Of course, I wish with every bone in my body that I could bring Darren back and eradicate skin cancer, and all cancers for that matter.
I am just glad that I have been given this opportunity to bring quality sun protection swimwear and clothing to the world and with these build awareness about the potential dangers of the sun. We will continue on our quest for as long as we're needed as it's so important to LIVE and HAVE FUN while outdoors!
To Sun-Safe Days, 
Rhonda Sparks
Team Captain, UV Skinz