Hats That Aren't Afraid of Water
These swim hats are ready for your next day around the pool or trip to the beach. They're certified UPF 50+ for all day sun protection, have a swim-friendly design that can handle a good dunking, and are a breeze to care for. Some styles even float to make them harder to lose. Prepare for your next water day by getting new swim hats for the entire family.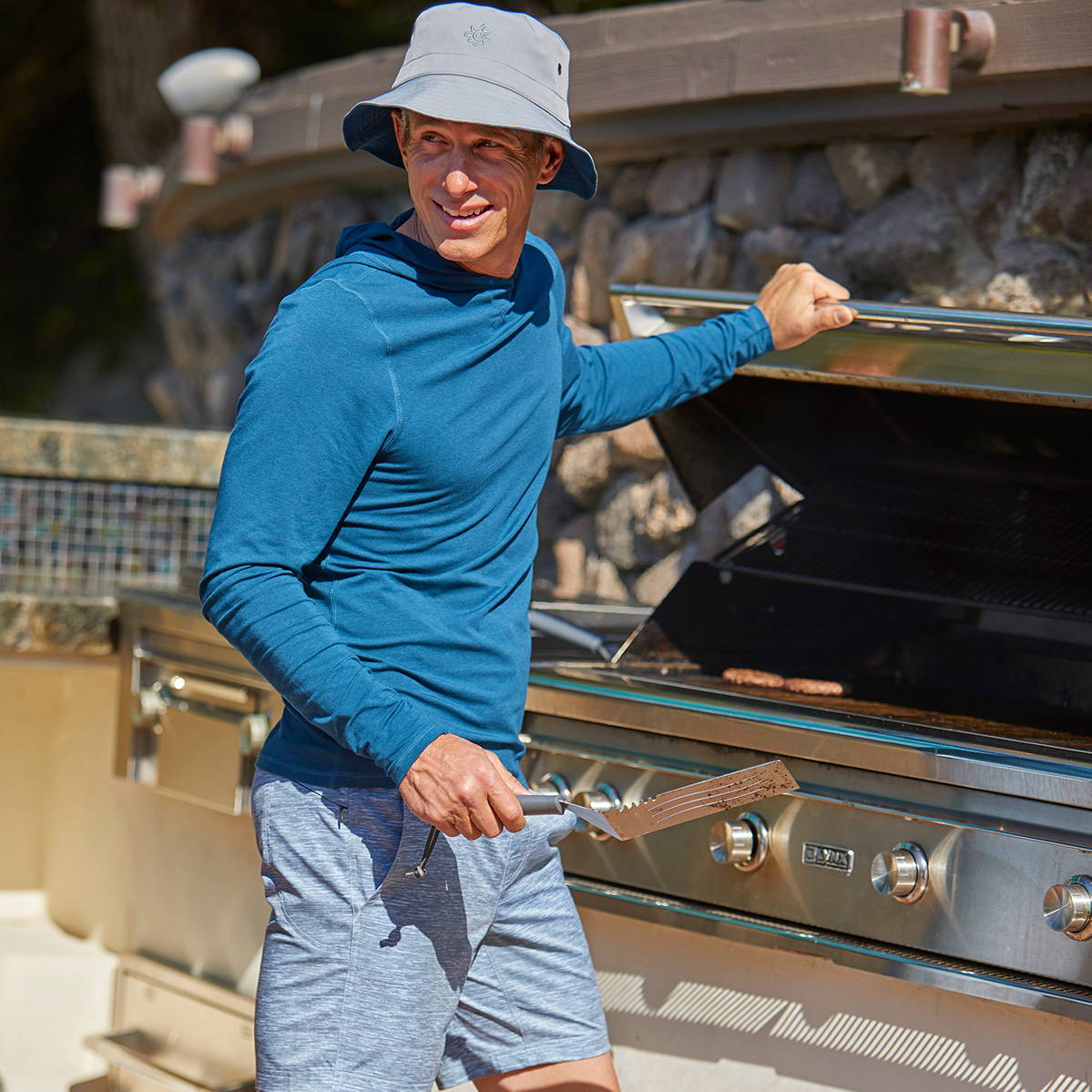 UPF 50+ Swim and Water Hats for the Entire Family
Our swim hats with sun protection are more than ready to accompany you on your next swim session at the pool or to the beach. Certified UPF 50+ for all day sun protection, these swim hats were made to swim in and protect you from the sun's UV rays. Many of our swim hats float too, which makes them ideal for those water adventures with the family. Make sure you don't leave home without packing your beach bag with our swim accessories, including swim hats for men, women, kids, and babies.
Protecting yourself and your loved ones from harmful UVA/UVB rays starts with choosing a swim hat you can count on to keep you safe. At UV Skinz®, we have a variety of men's swim and water hats that are comfortable, stylish, and most importantly, rated UPF 50+ to keep you sun safe all day long. Our men's swim hats vary in style with wide-brim swim hats being one our best sellers.
Stay stylish and keep your skin from premature aging with our collection of swim hats for women. Certified UPF 50+ and recommended by the Skin Cancer Foundation, these ladies swim hats are sure to keep you protected from the sun's UV rays while looking fashionable poolside or at the beach.
Kids' sun-safety is so important, which is why we also offer a variety of UPF 50+ kids swim hats that they'll actually want to wear. Many are also floatable so you don't need to worry about losing your kid's swim hat in the water. Available in different styles and colors, you can even mix or match our kid's swim hats with our kid's swimwear.
Starting sun safety early is important and should happen as soon as possible. Keep your little one protected from over 90% of the sun's UVA and UVB rays with our UPF 50+ baby swim hats. You'll love the quick-drying, lightweight fabric, and your little one will love feeling cool, shaded, and sunburn free all day long.
Be sure to check out our collection of swim hats for the entire family to find your favorite styles online today.