A Little Fun Under The Sun
From time to time, we like to have a bit of fun by getting your input. We may ask for a photo, video, or just a thought. In exchange, we'll enter you to win some amazing prizes to keep you sun-safe.
Show Us Your "What's a Sunburn?" Shirt in Action
Enter for a chance to win a $500 UV Skinz gift card.
Our "Save a Baby's Skin" campaign was a huge success! Thousands of babies will now be protected from harmful UV rays thanks to their new UPF 50+ sun shirt.
Did you receive one of our free "What's a Sunburn?" baby shirts? Has it been put to good use? If so, we want to see!
Submit a photo of your "What's a Sunburn?" shirt in action using the form below. It could win you a $500 UV Skinz gift card.
Photo entries will be voted on by the UV Skinz team, so make them super cute to improve your chances of winning.
This contest is closed. Check back for additional contests & giveaways.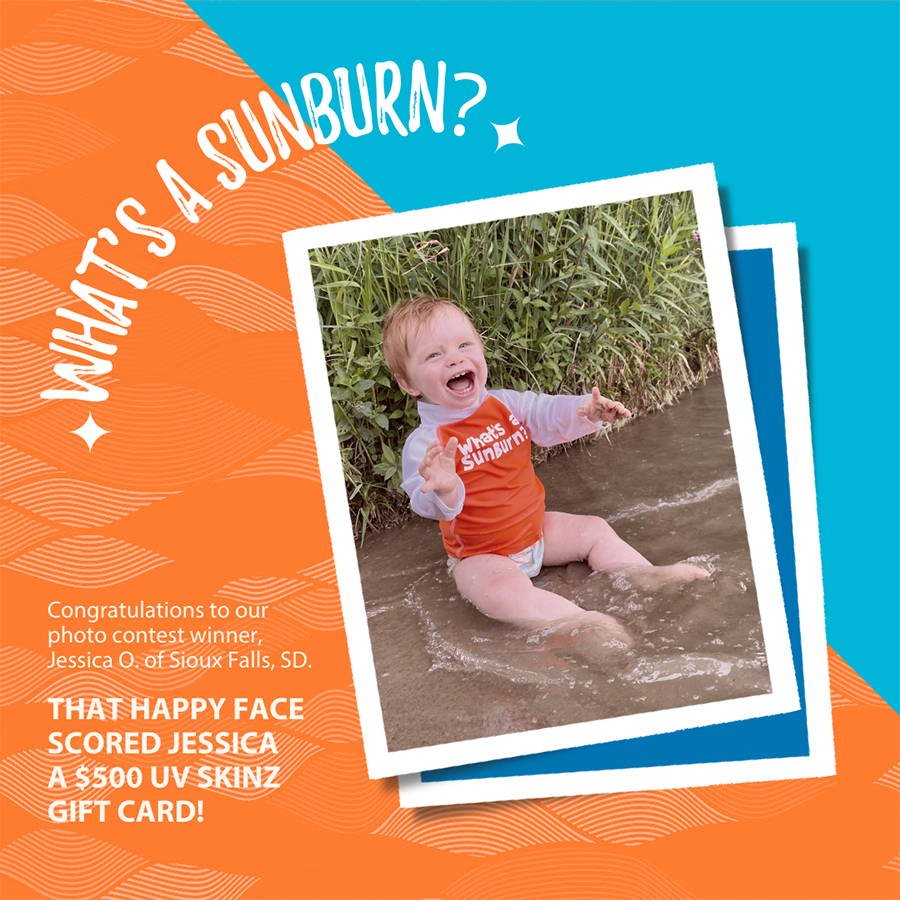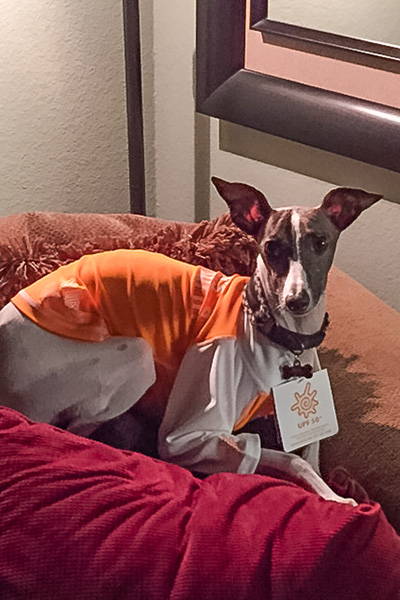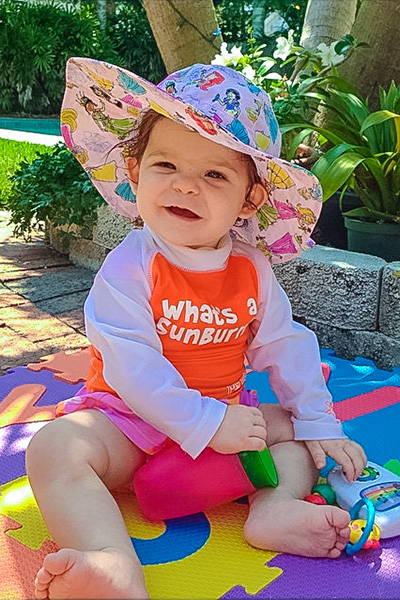 Entries must be received by 11:59PM PDT, July 7, 2021.
Limit one entry per person.
Entries must be submitted through this website, as stated in the entry guidelines above.
Entrants opt-in to the UV Skinz email newsletter.
This contest is managed by UV Skinz, and is not affiliated with any social media platforms.
Entries will be voted on by the UV Skinz team. All decisions are final.
The $500 UV Skinz gift certificate prize must be collected by the winner and is non-transferable.
The contest is void where prohibited or restricted by law.
Contest open to U.S. residents only. UV Skinz employees and their families are not eligible to win.
By entering the contest, entrants agree that submissions can be used by UV Skinz for advertising purposes.
All photos must be original work, taken by the entrants. No third party may own or control any materials the photo contains, and the photo must not infringe upon the trademark, copyright, moral rights, intellectual rights, or rights of privacy of any entity or person.
"What Are Your Sun-Safe Summer Plans?" Contest
Congratulations to our winner, Junie!