Skin Cancer Awareness Month
Save a Baby's Skin Campaign
Skin Cancer
Awareness Month
Save a Baby's
Skin Campaign
Something Special to Keep or Pass Along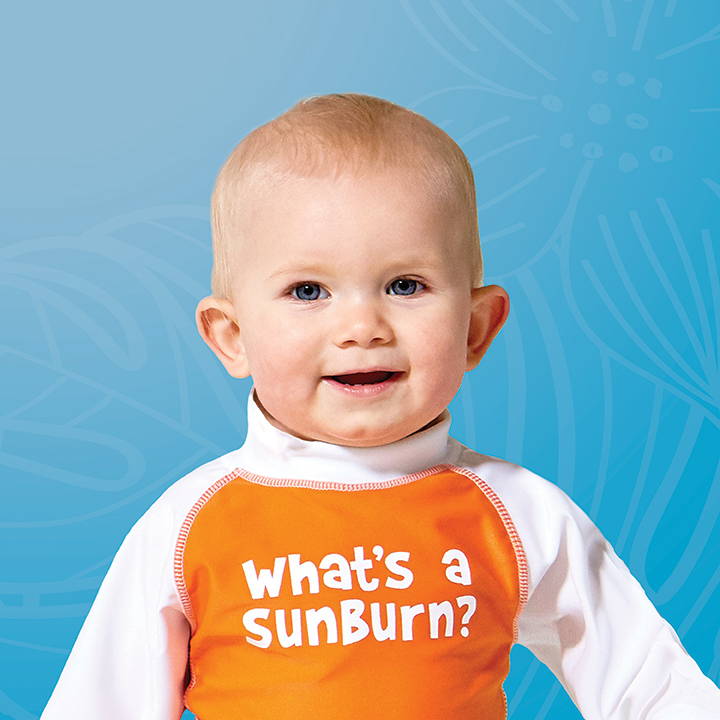 You might be surprised to find a little extra something in your order from UV Skinz in the month of May!
Every May, in honor of Skin Cancer Awareness Month, UV Skinz includes a free UPF 50+ Baby Sun Shirt (12/24 month) with every purchase. This special edition sun shirt is not for sale and will never include a price tag.
We hope you will join us in our 15th Annual Save a Baby's Skin Campaign by sharing this free sun shirt with your favorite little one. You can give your shirt to a friend, neighbor, relative, or keep it for your own child.


In addition to your help with spreading sun awareness, we are donating thousands of UPF 50+ Baby Sun Shirts to maternity wards and pediatrician offices across the nation. We are excited to be offering quality sun protection to the newest members of these families.


We are driven by our mission to educate families and raise awareness about the importance of effective sun protection and avoiding the risks of damaging UV rays.
Join us in our mission to get kids covered. Every child deserves to play safe under the sun.
We would love to hear where these Baby Sun Shirts end up. Feel free to leave us any comments or pictures on our Facebook Page or upload your pictures to Instagram and tag with #saveababyskin. Who knows, maybe your picture could end up in our next catalog!