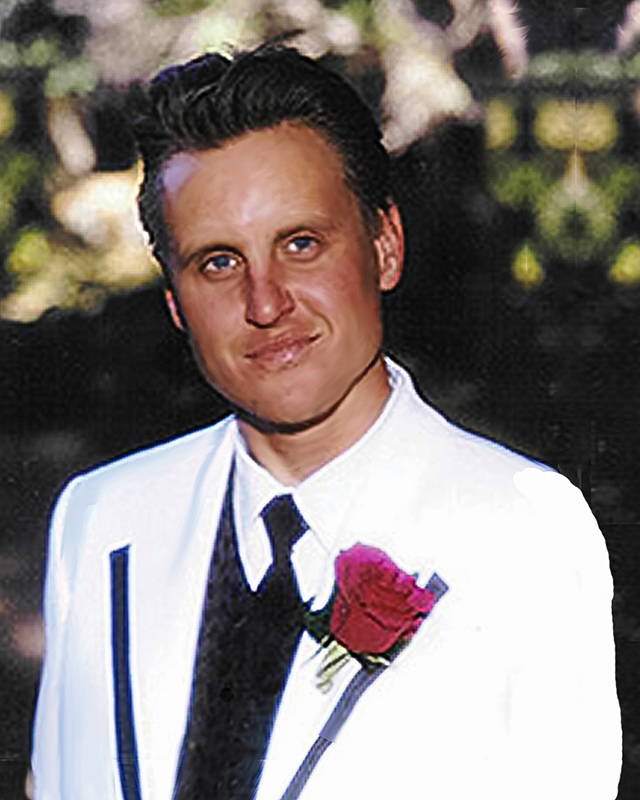 To understand the foundation of UV Skinz, you must understand the legacy from which UV Skinz was born. You must understand Darren's story.
Darren Lee Farwell was always up for an outdoor adventure. An avid surfer and snowboarder, Darren couldn't begin to count the number of serious sunburns he had suffered as a child. He was not aware that just one severe sunburn during a child's first 15 years could double the chance of developing skin cancer as an adult. Darren was young and full of life and never thought about skin cancer or how deadly it could be.
The reality of skin cancer touched Darren in 1996 when a mole on his upper back began to change color and size. He told his wife, Rhonda, that he was going to have it looked at by a dermatologist. He came back from his appointment and said 'babe, I have skin cancer. I have melanoma.' Rhonda's initial reaction was to say 'oh, it's just skin cancer. They'll cut it out and you'll be fine.'
It wasn't until two years later, when the cancer reappeared in Darren's lymphatic system, that the innocent ignorance of saying 'it's just skin cancer' came to reality. So many people don't realize that skin cancer can be deadly and that it needs to be taken seriously. Darren stayed positive and lively for his three young boys, Ethan, Seth and Caleb, and never gave up hope during his difficult five-year battle with the disease.
On September 14, 2001, at the far-too-young age of 32, Darren lost his battle. He left behind his wife and three young boys; ages one, three, and six at the time of his passing. In the years to follow, Darren's widow, Rhonda Sparks, made it her life goal to help other families not have to go through what their family did.
It was very difficult to lose a spouse, a life partner, a daddy to three beautiful little boys and it was even more difficult to think it all stemmed from over exposure to the sun. Rhonda vowed to bring awareness to this disease and help other people who innocently think 'it's just skin cancer'.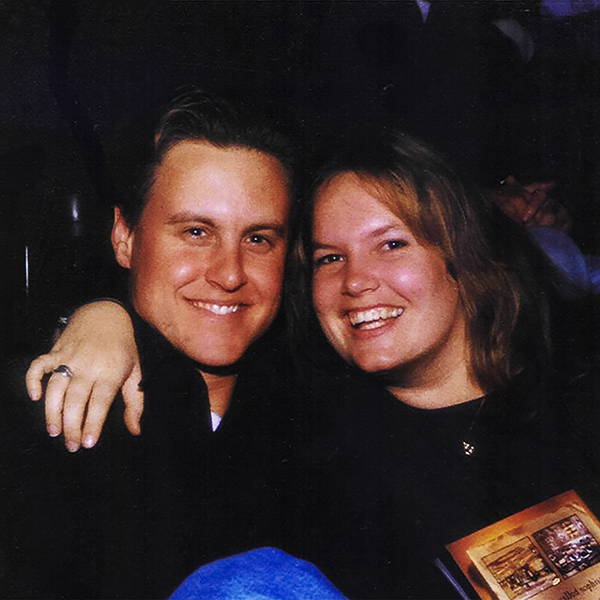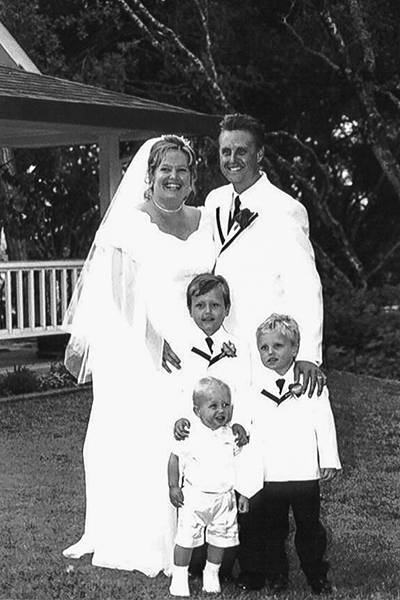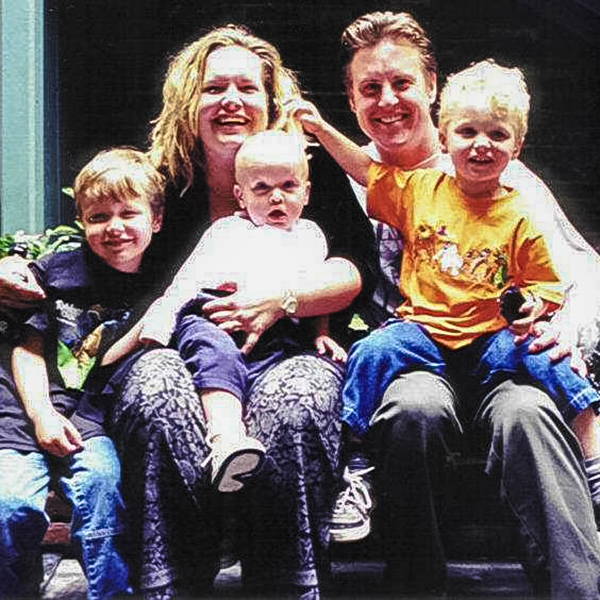 After Darren's death, Rhonda was ultra-conscious of needing to make sure their three little boys were protected from the sun. She would regularly use the topical sunscreens on the kids but her 'mommy instincts' often wondered what type of chemicals she was exposing her boys to. What was being absorbed into their bodies every couple of hours during reapplication of the lotions? She knew she needed to continue to protect their delicate skin from the sun and living in fear and not enjoying the outdoors was not an option!
She started to have the boys wear rash guards that she would bring back from their family vacations to Hawaii. The traditional rash guards were used by surfers to help protect their skin from chaffing and rash burns from their surfboards. They also created a natural protection from the sun but were not very comfortable to wear as they were made from a thick, heavy fabric and were made to be worn very tight to the skin. They also weren't very fashionable and only came in a few basic colors. The boys weren't very excited by the look or tight feeling of the rash guards but they loved not having to stop their play time and put sunscreen on every couple of hours and Rhonda loved knowing she wasn't applying as many chemicals to their skin.
It was during this time that she realized she could repurpose the traditional surfer rash guard into something more fun and lightweight and fashionable that the kids would enjoy wearing and moms and dads could get peace-of-mind from the sun protection. Recognizing the consumer demand and having crazy passion to protect children from the damaging effects of the sun, Rhonda jumped into two years of research and development. In the Spring of 2005 is when the first UV Skinz UV protective swim shirt was born!
Since then, UV Skinz has seen tremendous growth and has been able to help hundreds of thousands of families with their high quality, affordable sun protection options. Rhonda would never wish what she and her boys went through on any family and hopes that UV Skinz can help other families not have to witness the same fate. Darren is deeply missed and will never be forgotten.