UPF 50+ Clothing Gift Guide
With the holidays and other celebrations coming up, we decided to create a UPF 50+ clothing gift guide for you! There's nothing quite like giving the gift of sun protection this season.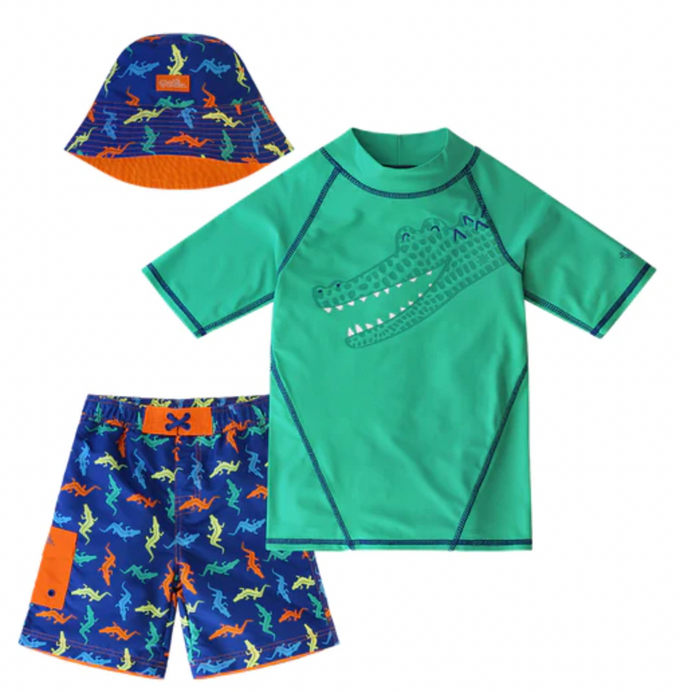 Whether you like to shop for the holidays early or you have a celebration for a loved one coming up, our UPF 50+ clothing gift guide is the perfect way to help get you started. 
We go over all the best articles of clothing for babies, kids, women, and men with specifics like fabric type, UPF rating, sizing, and more. So, relax, busy body and check out our list on the best UPF 50+ clothing for gifts this season. 
Why Sun-Protective Clothing as a Gift
What's better than giving your loved ones the gift of sun protection? Your gift will keep them protected from UVA and UVB rays which cause skin aging and skin cancer. Plus, UPF clothing has come a long way and is stylish, fashionable, and very versatile now, making it the perfect birthday or Christmas gift. 
Here are some of the other reasons we think it's a great idea to gift your loved ones UPF clothing/swimwear this season: 
Versatile (sun protection in clothing - what a combination!)
Protective
Stylish 
High-quality (long-lasting)
Comfortable
Best Sun-Protective Clothing Gifts for Babies and Toddlers
This list is for your pregnant friend or the new mom to be in your family, friend group, or neighborhood. You want to make sure you get the best, most protective UPF clothing for babies as their skin is more sensitive.  
We suggest clothing and swimwear that's rated UPF 50+, which The Skin Cancer Foundation calls "excellent coverage". We also recommend finding sun protective clothing and swimwear that's comfortable, easy to take on and off (especially when wet), and breathable. 
Here are some of our favorite suggestions for sun-protective clothing and swimwear gifts for babies ages 3 months up to 2 years old: 
Best UPF Clothing for Kids 
When it comes to choosing UPF clothing for the kids you love in your life, be sure to gift them sun protective clothing/swimwear that contains the following: 
High UPF rating (50+ is best)

Breathable fabric

Raglan cut sleeves (mobility)

Elastic waistband (comfort)

Pockets

Lightweight

Quick-drying (especially swimwear)
Best Sun-Protective Clothing for Women
We love stylish, versatile UPF clothing that can be worn while hiking, walkng around town, or out for brunch. Try to find UPF clothing to gift that's high-quality with a UPF 50+ rating. Look for the following when choosing to gift the women in your life with sun protective clothing/swimwear:
30+ day return policy (let's be honest women need this sometimes)
Breathable, lightweight, high-quality fabric
Versatile
Stylish
Soft to the touch
Moisture wicking (keeps you cool)
Best Sun-Protective Clothing for Men
Keep the men you love protected from the sun all year round with UPF clothing and swimwear. Let's face it, the men in your life often forget to wear sunscreen or cover up while outside!
Gift them sun protective clothing so they don't even need to think twice about sun protection (although we still want them to wear sunscreen too!). Remember to find items of clothing that are comfortable, easy to layer with, and stylish too. 
Sunscreen Gift Ideas
In the event you also want to gift your loved ones sunscreen too, we've got you covered. Remember you need broad-spectrum sunscreen as well as sun protective clothing to keep yourself safe from UVA and UVB rays!
Here are some ideas for you, including some stocking stuffer suggestions you just have to see!
If you want to gift your loved ones some UV Skinz this holiday season, you can also purchase a gift card online today.